Modular Kitchen: Giving Wings to Your Cooking Skills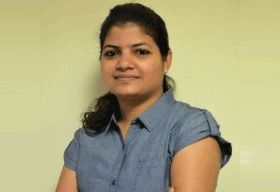 tea as they are heavily priced. But with new technologies and equipments taking over the market, modern modular kitchen designs have become pocket friendly and even more alluring than ever.

The shift from upper middle class to lower middle class, modular kitchen designs are giving a tough competition to itself each day. People want more at less, and hence the industry is pushed to its boundaries to keep innovating to meet the need of its customers. Technologies like 3D, artificial intelligence and virtual reality play an important role in the modular kitchen industry that enable designers to give a virtual glimpse of the kitchen to their clients. This even provides the customers the power to get their designs modified a number of times till they get their desired results.

This has surely created a huge opportunity for the modular kitchen designers, which is why Technavio's analyst forecast the modular kitchen market in India to grow at a CAGR of 51.87 percent over the period 2014-2019. Looking at this growing market need, siliconindia brings to you '10 Most Promising Modular Kitchen Service Providers – 2018'. This comprehensive list of promising modular kitchen design companies are a must to opt for if you are looking for your kitchen interiors.
Do let us know what you think!